DATA DRIVEN INTELLIGENT DIGITAL MARKETING

|

DIGITAL TECHNOLOGY & TRANSFORMATION (DX)

|

INNOVATION & IDEATION
For the

of Data & Digital in the Age of the Customer
Are you ready to transform
to the

Power of Digital?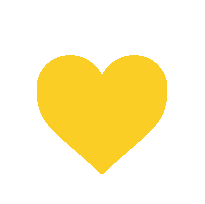 Date:

17 August 2022 @ 12 Noon
Missed our previous webinar? Don't worry, we've got you covered. You can watch

Episode 1 to 13

online and don't forget to register for the next episode!
For the Love

of Data & Digital in the Age
of the Customer
2022 is the year of data. Crafting a data-driven strategy is critical for carving out your competitive advantage. Throughout the V5 Africa Webinar Series, you will learn how to use data for the success of your business. Be a part of enriching talks from distinguished African and Global speakers about digital topics including Social Media, the latest on Chatbots, Email Marketing & CRM, and Data. Come and connect at the webinar series that uses data and digital to connect Namibia to Africa, and Africa to the world.
Meet inspiring speakers and experts throughout the V5 Africa Webinar Series. This is the premier event for leaders and owners in medium to corporate-sized companies who are looking to grow digitally. Sounds like you? The series' focused approach ensures you will learn from experts exactly what you need to know about the latest digital tools and trends.
V5 Africa: Keynote Speaker




Nadia Padayachi, Grounded
Emotional Intelligence in the Workplace
Emotional intelligence in the workplace is an underrated yet critical leadership skill, it helps leaders understand and manage their own emotions. The workplace stress, pressure, and anxiety can be overwhelming for leaders and teams. All these facets play a role in how someone feels and managing those feelings indicates their level of emotional intelligence (EI). The greater the EI, the more cohesive and productive teams are.
​
What you'll learn from this webinar:
Why are we talking about Emotional Intelligence at this V5 Africa Webinar

What is Emotional Intelligence

Why Empathy is such an important component of Emotional Intelligence

The importance of Emotional Intelligence in (Digital) Marketing

When does Emotional Intelligence affect the bottom line

Small steps you can implement today to support your Team
The V5 Africa webinar series runs once a month - next episode : 17 August 2022