DATA DRIVEN INTELLIGENT DIGITAL MARKETING

|

DIGITAL TECHNOLOGY & TRANSFORMATION (DX)

|

INNOVATION & IDEATION
For the

of Data & Digital in the Age of the Customer
Are you ready to transform
to the

Power of Digital?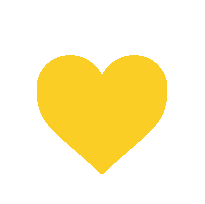 Date:

12 October 2022 @ 12 Noon
Missed our previous webinar? Don't worry, we've got you covered. You can watch

Episode 1 to 15

online and don't forget to register for the next episode!
For the Love

of Data & Digital in the Age
of the Customer
2022 is the year of data. Crafting a data-driven strategy is critical for carving out your competitive advantage. Throughout the V5 Africa Webinar Series, you will learn how to use data for the success of your business. Be a part of enriching talks from distinguished African and Global speakers about digital topics including Social Media, the latest on Chatbots, Email Marketing & CRM, and Data. Come and connect at the webinar series that uses data and digital to connect Namibia to Africa, and Africa to the world.
Meet inspiring speakers and experts throughout the V5 Africa Webinar Series. This is the premier event for leaders and owners in medium to corporate-sized companies who are looking to grow digitally. Sounds like you? The series' focused approach ensures you will learn from experts exactly what you need to know about the latest digital tools and trends.
V5 Africa: Keynote Speakers




Sarah Ludwig & Tim Pogge - Sharpspring
The Revenue Growth Platforming -
​Why your business needs Email
Marketing & Marketing Automation
Welcome to the era of intelligent digital marketing!
​
The 1-to-1 connection is the new demographic.
​
Fuel business growth with SharpSpring's end-to-end sales, marketing automation and CRM features in a single Revenue Growth Platform. Tim will take us on a journey of dynamic content and hyper-personalized conversations by demonstrating how we can generate quality leads with targeted communication & lead nurturing and re-engage potential leads with retargeting.

The V5 Africa webinar series runs once a month - next episode : 12 October 2022