For the

of Data & Digital in the Age of the Customer
Are you ready to transform
to the

Power of Digital?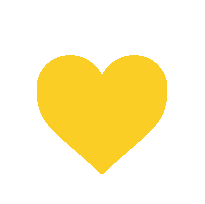 Date:

21 February 2024 @ 12 Noon
Missed our previous webinar? Don't worry, we've got you covered. You can watch

Episode 1 to 18

online and don't forget to register for the next episode!
For the Love

of Data & Digital in the Age
of the Customer
Why attend V5 Africa now?
2023 is the year everything changed. Technology moved so fast already and then all at once the future arrived. AI, Automation and new trends stepped into the digital space affecting Marketing, Sales, Content Creation and the entire business landscape, transforming the way companies operate and interact with their customers. Things have never been more sink or learn to swim!
​
Thankfully there are many industry-leading lifeguards in the business world who are well-versed in how to navigate and also capitalize on this exciting new era of technological advancement and disruption. What better way to share this wealth of knowledge with our delegates than by launching the V5 Africa Interview Series designed to highlight the insights and experiences of these trailblazing professionals?
Why we believe you can benefit
Through a new interview format, we hope to provide a platform for thought leaders to share their perspectives on the challenges and opportunities presented by new tools and trends, as well as offer actionable advice for businesses looking to stay ahead of the curve.
So if you're an owner or leader of a small, medium, or enterprise-sized company looking to grow digitally we would like to invite you to the premier event where experts meet to exchange knowledge and insights on the latest strategies and best practices in the ever-evolving world of business and technology.
Keynote:
Debbie Rowles
Thinker | Solutionist at Think Human Being
V5 Africa 2024:




Human-Centered Marketing in the Era of AI
As we transition into 2024 the world needs every human being in their best space. The space where they can create the positive impact they imagine. The space where they feel energised to build a career, business or brand that matters. The space where they can make bold decisions to move forward from inspiration to action and growth to contribution.
Debbie Rowles, a visionary Thinker and Solutionist with 20+ years of expertise stands at the forefront of this transformative conversation, ready to guide you into that space on the latest episode of our V5 Africa Webinar series.

Get ready to explore the intricacies of human-centred marketing in the age of AI, sustainable innovation, and the power of purpose in brand management. Build more than a livelihood…build a legacy!
The next V5 Africa webinar episode: Wednesday, 21 February 2024 at 12h00 noon