For the

of Data & Digital in the Age of the Customer
Are you ready to transform
to the

Power of Digital?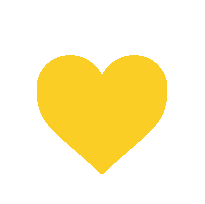 Date:

11 October 2023 @ 12 Noon
Missed our previous webinar? Don't worry, we've got you covered. You can watch

Episode 1 to 18

online and don't forget to register for the next episode!
For the Love

of Data & Digital in the Age
of the Customer
Why attend V5 Africa now?
2023 is the year everything changed. Technology moved so fast already and then all at once the future arrived. AI, Automation and new trends stepped into the digital space affecting Marketing, Sales, Content Creation and the entire business landscape, transforming the way companies operate and interact with their customers. Things have never been more sink or learn to swim!
​
Thankfully there are many industry-leading lifeguards in the business world who are well-versed in how to navigate and also capitalize on this exciting new era of technological advancement and disruption. What better way to share this wealth of knowledge with our delegates than by launching the V5 Africa Interview Series designed to highlight the insights and experiences of these trailblazing professionals?
Why we believe you can benefit
Through a new interview format, we hope to provide a platform for thought leaders to share their perspectives on the challenges and opportunities presented by new tools and trends, as well as offer actionable advice for businesses looking to stay ahead of the curve.
So if you're an owner or leader of a small, medium, or enterprise-sized company looking to grow digitally we would like to invite you to the premier event where experts meet to exchange knowledge and insights on the latest strategies and best practices in the ever-evolving world of business and technology.
Keynote:
Brad Wilson
Founder of Must Disrupt
V5 Africa:




Web3 - How Disruptive Marketing Technologies are Changing the Game
Brad is a certified digital marketing expert with almost a decade of experience working with some of Namibia's leading brands. Brad has helped businesses thrive in Web2 and is now applying his customer-focused lens to transform customer experience in the retail and hospitality industries.
In 2022 Brad launched Must Disrupt initially as a newsletter now a Web3 consultancy to help businesses, brands, and people understand and prepare for the biggest global digital transformation yet. Passionate about the next evolution of the internet, a decentralised and user governed internet, Brad will be sharing the exciting possibilities of Web3.
The next V5 Africa webinar episode: Wednesday, 21 June 2023 at 12h00 noon