DATA DRIVEN INTELLIGENT DIGITAL MARKETING

|

DIGITAL TECHNOLOGY & TRANSFORMATION (DX)

|

INNOVATION & IDEATION
For the

of Data & Digital in the Age of the Customer
Are you ready to transform
to the

Power of Digital?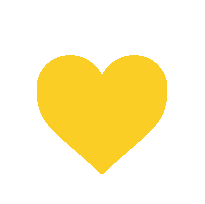 Date:

15 June 2022 @ 12 Noon
Missed our previous webinar? Don't worry, we've got you covered. You can watch

Episode 1 to 11

online and don't forget to register for the next episode!
For the Love

of Data & Digital in the Age
of the Customer
2022 is the year of data. Crafting a data-driven strategy is critical for carving out your competitive advantage. Throughout the V5 Africa Webinar Series, you will learn how to use data for the success of your business. Be a part of enriching talks from distinguished African and Global speakers about digital topics including Social Media, the latest on Chatbots, Email Marketing & CRM, and Data. Come and connect at the webinar series that uses data and digital to connect Namibia to Africa, and Africa to the world.
Meet inspiring speakers and experts throughout the V5 Africa Webinar Series. This is the premier event for leaders and owners in medium to corporate-sized companies who are looking to grow digitally. Sounds like you? The series' focused approach ensures you will learn from experts exactly what you need to know about the latest digital tools and trends.
Marketing is communication made by people for people.
And for that, psychology is essential. Because through psychology we know how people react to marketing - and of course we want to address our target group as efficiently as possible.
We would like to share some psychological insights & hacks with you in this webinar. The goal:
You will learn how to communicate efficiently, and which hacks you could A/B test to improve your performance.
The webinar is designed for both B2C- and B2B-marketers!
The V5 Africa webinar series runs once a month - next episode : 15 June 2022